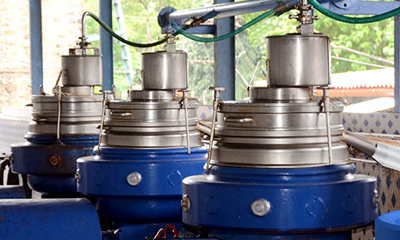 Centrifuged latex production in Sri Lanka contributes over 25% of the country's annual total rubber production. This share is an increasing trend, when the production figures for the last decade are considered. During the centrifugation process, concentrated or creamed latex with dry rubber content of 60% is separated as centrifuged latex, and 5% to 10% of rubber available in the field latex is removed as the diluted fraction. It has 3% to 5% dry rubber content and a high amount of non-rubbers. This diluted fraction is known as skim latex, and the rubber extracted from acid coagulation of skim latex is referred to as skim natural rubber (SNR).
Michael Kempf, Head of Market Segment Tires & MRG at Evonik's Silanes Business Line, outlines how the coupling agent XP Si 466 EXT boosts the sustainability of passenger car tires.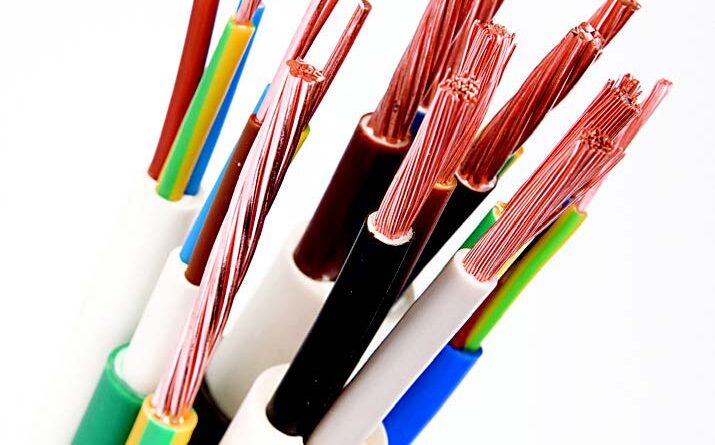 Ethylene propylene diene polymers (EPDM) are the most widely used rubbers in the range of available synthetic rubbers for non-tire applications. Due to the unsaturated backbone, EPDM can be employed in various applications in which characteristics such as resistance to ozone, heat and moisture, flexibility at low temperatures, a wide range of tensile strength and hardness levels, and excellent electrical insulating properties are important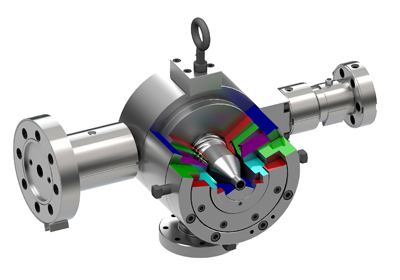 Guill Tool introduces Series 824, a co-extrusion crosshead designed for irrigation tubing with an emitter tool.   Manufactured from stainless steel, this new crosshead features balanced flow design with spiral technology that improves flow characteristics at all extruder speeds.  Dual feed ports provide concentric compound flow, while the splits flow from one extruder to feed the inside and outside layers via a manifold assembly.   Series 824 is adaptable to all popular extruders on the market currently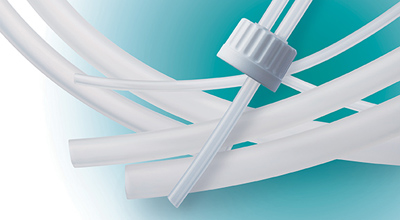 Custom Profile, a manufacturer of thermoplastic profile extrusions and sub-assemblies, has selected Styroflex 4G80 from Ineos Styrolution, a global provider of styrenics said to supply medical device designers with safe and innovative, next generation medical tubing options.
CDI Energy Products announced that its latest material to achieve API 610 recognition outperformed service life expectations under extremely corrosive sulfuric acid conditions. API 610 is the standard for centrifugal pumps for the petroleum, petrochemical and natural gas industries. CDI's proprietary thermoplastic polymer composite, Dures 200, was the foundation for critical components developed for an API 610 vertical single casing diffuser pump (VS1) for a high production sulfuric acid plant. CDI's material scientists and engineers collaborated with the pump OEM to custom design suction bell eye case rings, bowl eye case rings and bowl bushings which could sustain differential pressures of over 200 psi, coupled with an extreme temperature profile of -20°F to 105°F (-28.8°C to 40.55°C).
Endurica LLC announces a new feature in its Endurica CL fatigue solver: automatic block cycle generation. The feature enables users to extract a simplified durability testing schedule (known as a block cycle test) from multi-channel road loads recorded at the testing track. The simplified testing schedule preserves the most essential features of the original road load history, while maintaining the original failure mode and discarding non-critical load history.  The capability enables rubber part suppliers to design fatigue tests that execute quickly and that develop realistic damage. It enables car makers to ensure durability under actual driving conditions.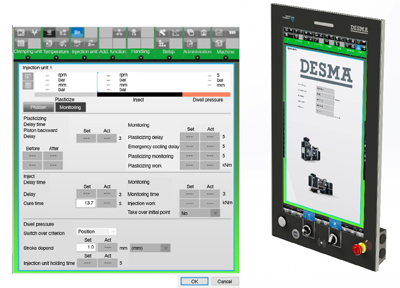 Mold design processes today benefit from sophisticated
design software that creates 3D models easily exported to
manufacturing, CAM programming and metal cutting
Thermoplastic Elastomers & Urethanes
Bonding thermoplastic elastomers to polar and non-polar substrates has been widely studied in the past few decades to create products that enhance ergonomic comfort and functionality. Overmolding a TPE compared to two-shot molding is a litmus test for bonding the material to the substrate. The TPE must wet the cold surface and must melt a few nanometers of the surface of the substrate that is being overmolded on to facilitate bonding.
by Sarath Suresh Kamath and Jae-Won Choi, The University of Akron Natural rubber, which is mainly composed of poly-cis-isoprene and
The November Issue of Rubber World